You are an Intermediate and just want to extend your knowledge in the field of Bridal Makeup, learning different Eye Makeup techniques?
...or maybe you want to learn how to recreate those Bollywood-inspired, colorful and glamorous Makeup Looks and wear it yourself as a bride or the wedding guest?
Then welcome to the Masterclass Indian Bridal Makeup!




What does the Course cover?
This Masterclass teaches you how to create 3 stunning Makeup Looks that will match most of the Indian bridal dresses or just any occasional dresses out there.
Whether you are a Junior Makeup Artist and have an Indian Bridal clientele, a Self-taught who wants to apply your own makeup for a wedding OR you are the bride-to-be yourself who is an Intermediate in Makeup, this course walks you through every single step of the application.
Learn how to master these trending Makeup Looks step by step: The Golden Sunset Eyes, Half Smokey Eye Cut-Crease, and the Pink-Bordeaux Cut-Crease!
Benefit from my experience as a Professional Makeup Artist and learn how to prepare your bride for a stress-free Wedding day and most important make her Makeup resist the emotional roller coaster she is experiencing on her big day!
The main focus of this course lies on the different Eye Makeup Looks:
You are going to learn three main different Eye Makeup Techniques that are normally taught in expensive live Masterclasses by worldwide known international Makeup Artists, all in this Course brought to you by me!
Other points that are discussed and demonstrated :
Trial Makeup appointment & Workflow
Skincare: Prep & Prime a Combination skin type
Mixing Foundation shade for south Asian complexions
Eyeliner Application on asymmetrical eyes
Color Correcting Dark Pigmentation on the face
Highlighting & Contouring: Create a natural 3D effect
Plus more details awaiting you in the Course!
What you are going to be able to do at the end of the Course?
Work with brides professionally
Perform Magic with makeup on your brides and emphasize their natural beauty
Apply the most popular trending Eye-makeup Techniques of all times
Turn yourself into a glamorous wedding guest or a breathtakingly beautiful Bride on a Budget!
Excited to enter the Masterclass? Then let's meet up in the lessons!
A glamorous cut crease technique for a bridal or reception makeup look. This look can be created with colors of your choice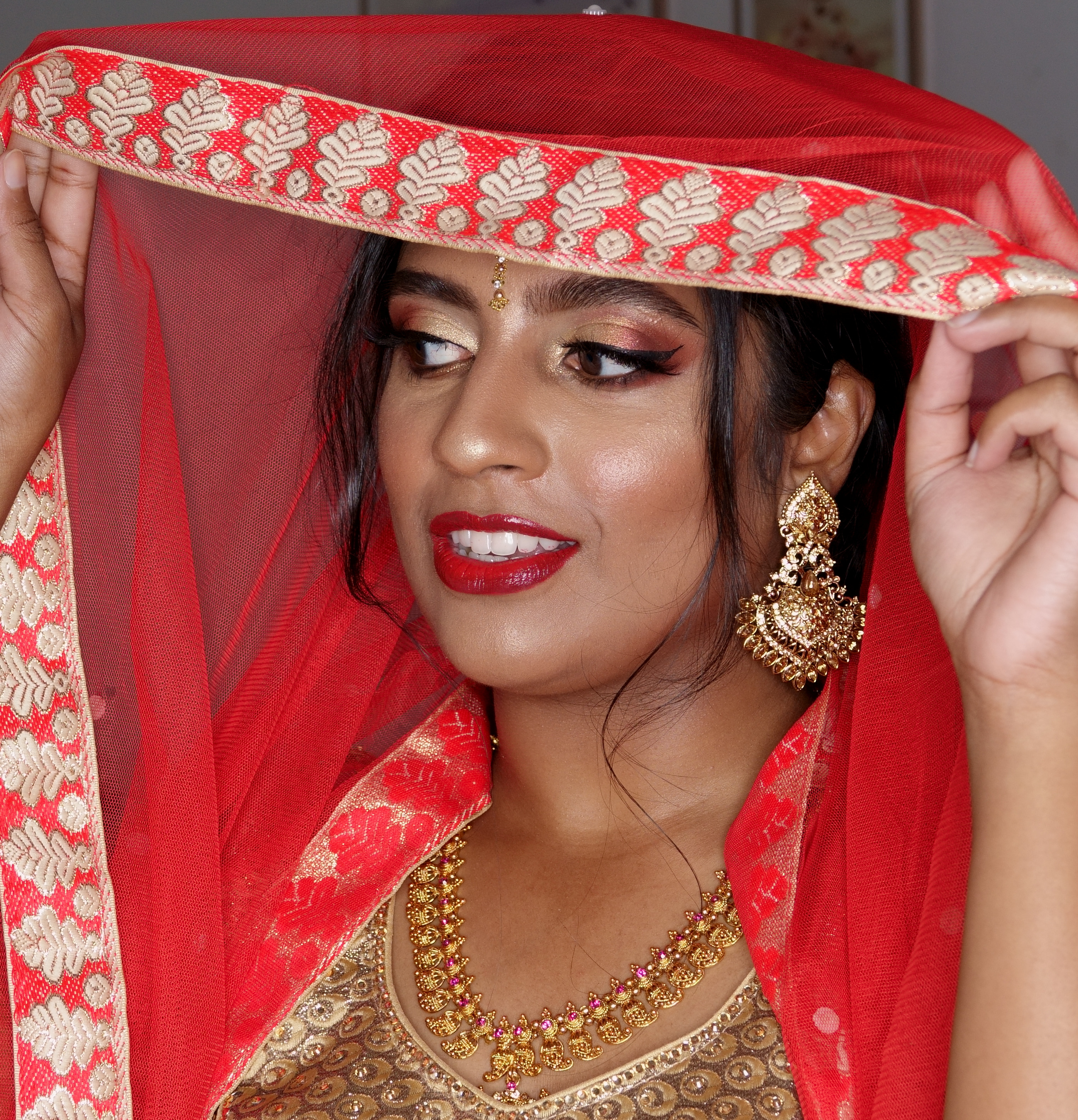 This bridal look is an eye-catching and timeless makeup look worn with almost all kind of red bridal traditional wedding dresses.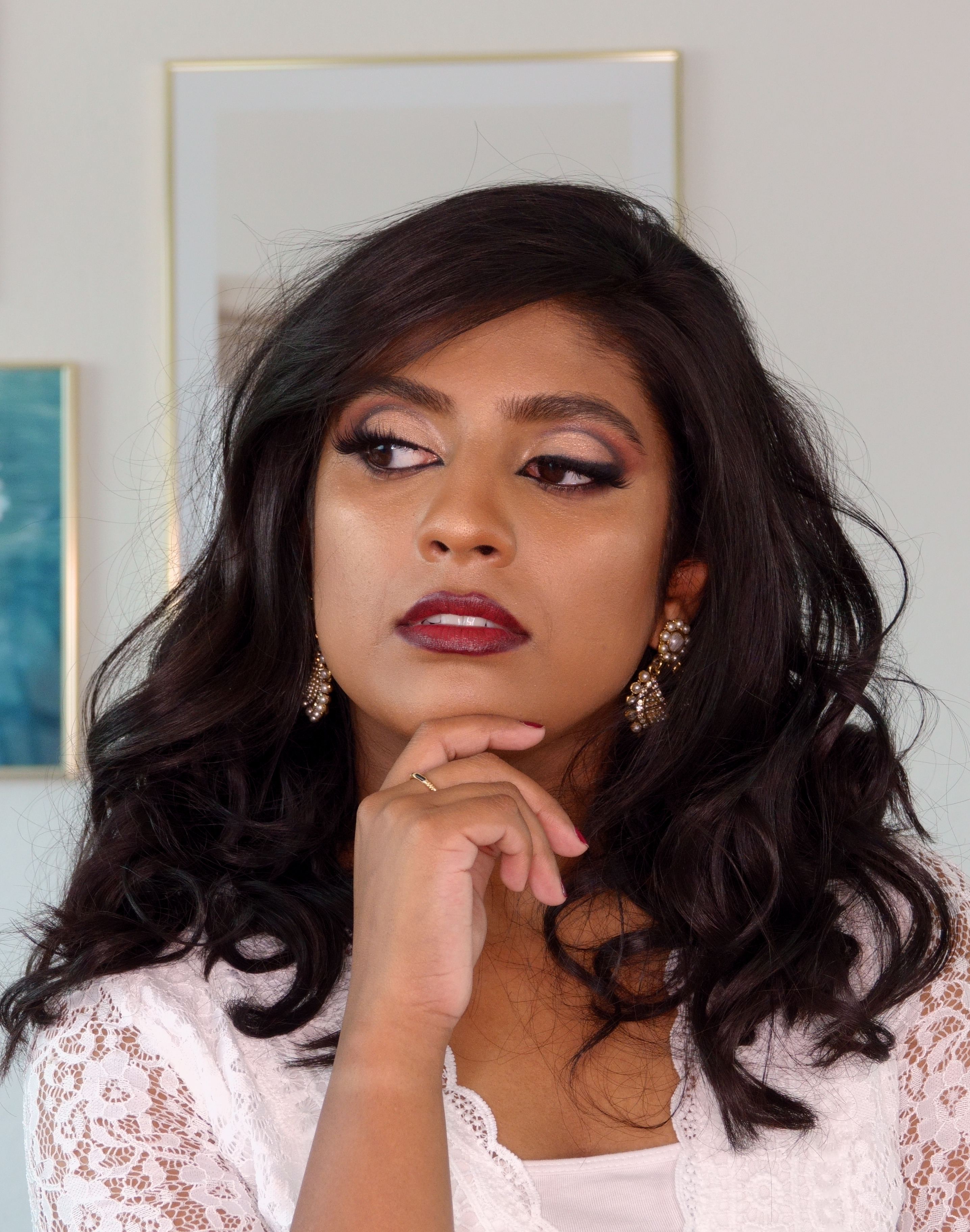 Half Smokey Eye Cut-Crease
Classy & elegant this half cut crease eye makeup is a neutral look matching all kind of colored occassional dresses.
Discover your hidden artistic skills


Hajar Beauty Academy invites you to learn Makeup Artistry & Cosmetology at your own pace from the comfort of your home. Turn your passion into a living by making the first big investment in your personal development & career!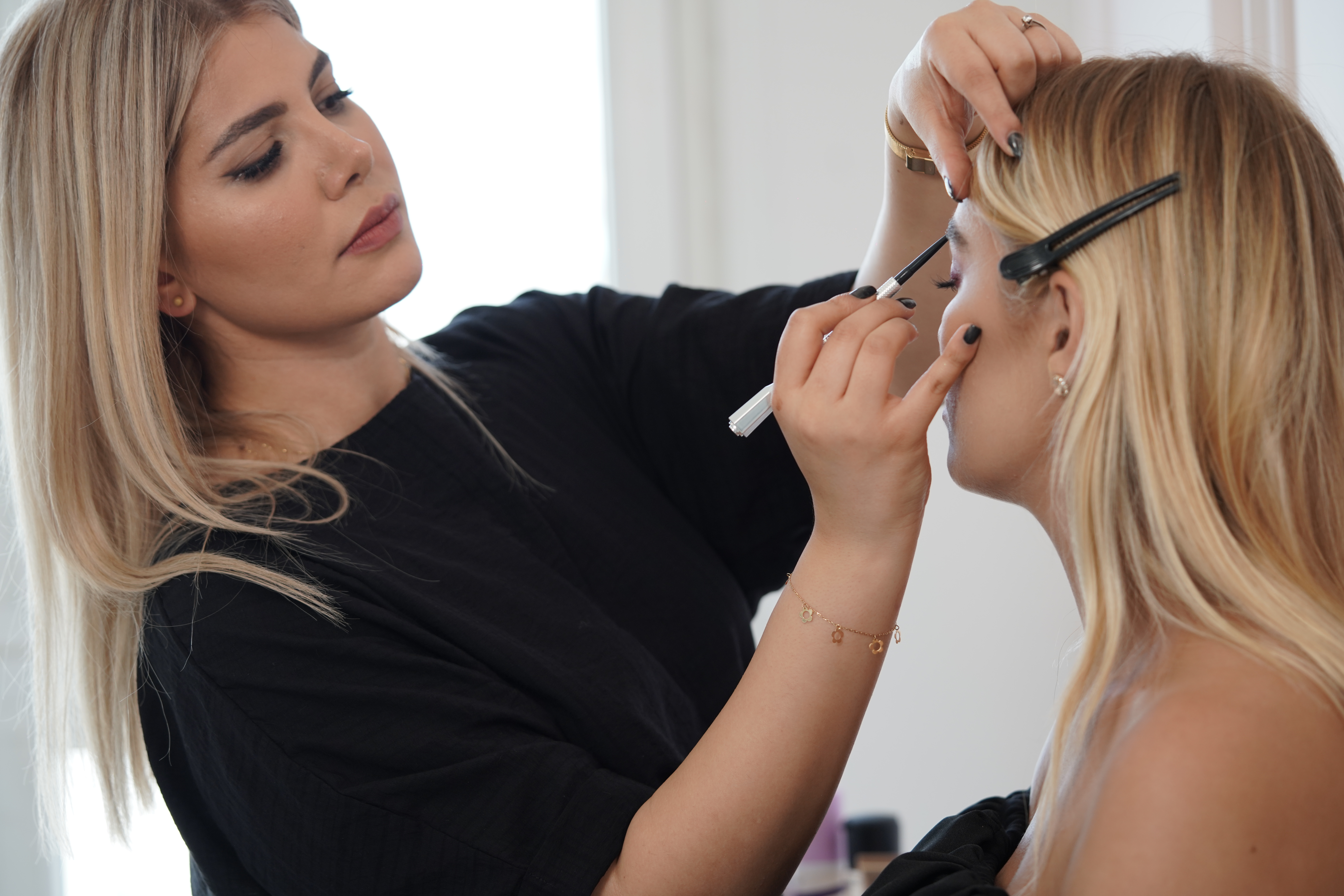 Check your inbox to confirm your subscription